Seven days a week, Whisper Sister offers a stylish and classy spot for drinks and event space for your desires.
---
Living room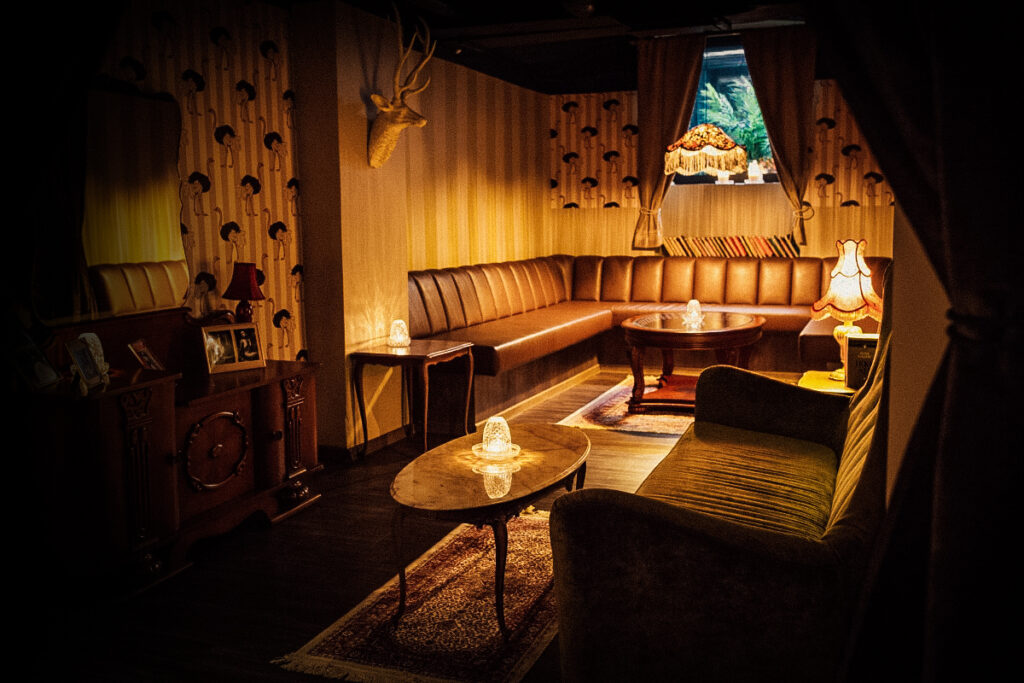 With an intimate atmosphere, our Living Room is a great place for smaller groups to gather for cocktails and more.
We can comfortably seat up to 23 guests in this gorgeous room, perfect for cocktail encounters of the third kind.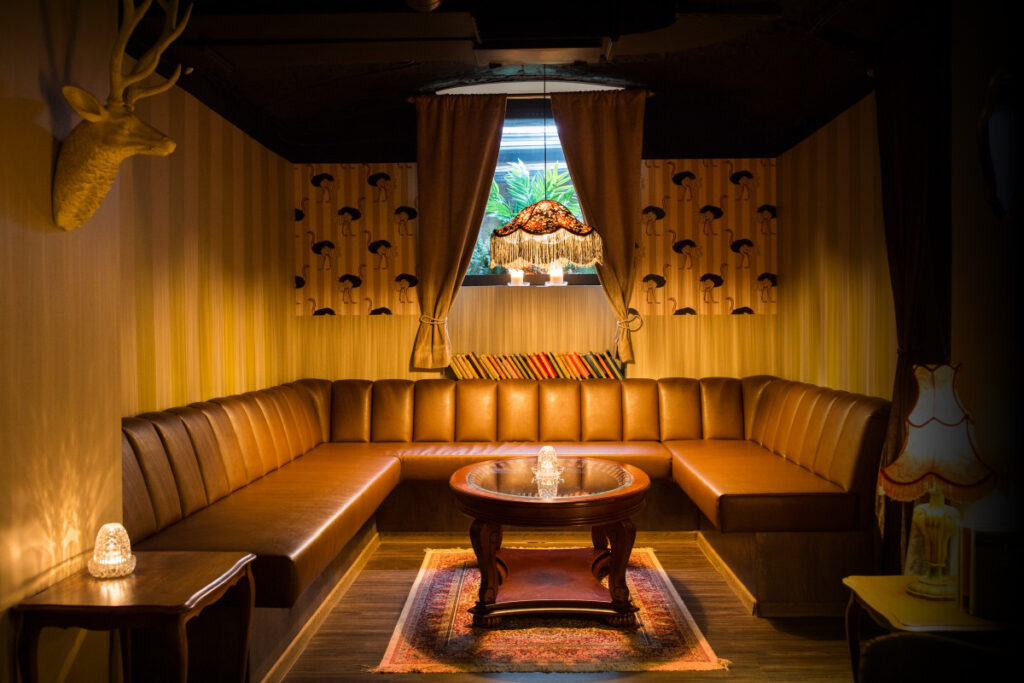 ---
Round room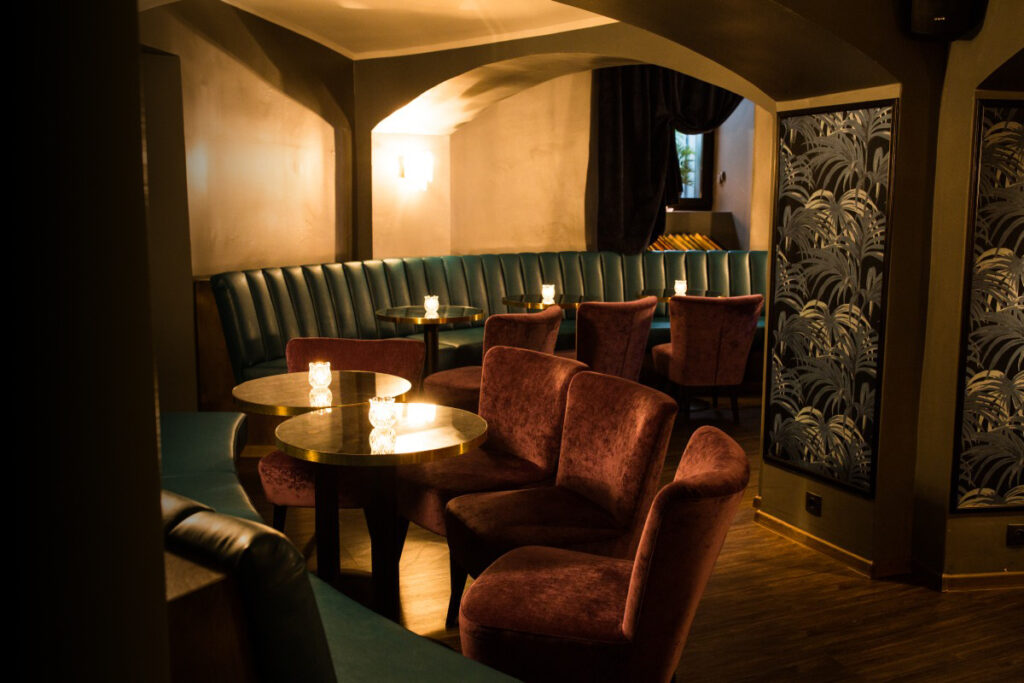 Our biggest room is perfect for larger gatherings and a proper party.
Up to 36 of your friends can enjoy not only drinks but also alternative entertainment, not limited to dancers, musicians, or a friendly game of poker.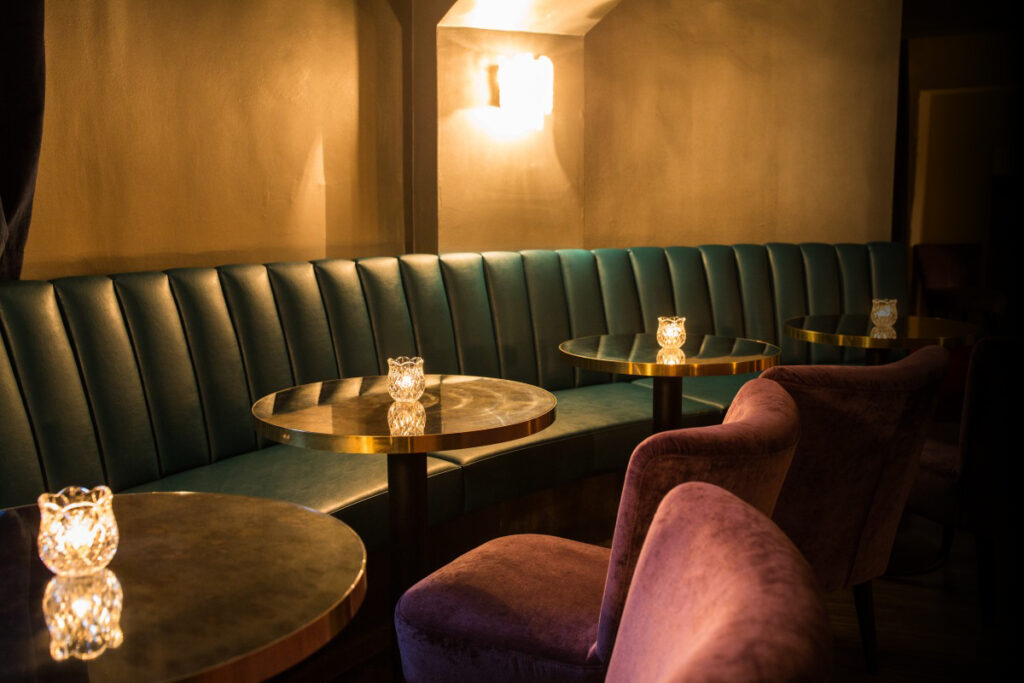 ---
Entire venue
A single room is not enough? You can have the entirety of Whisper Sister solely for yourself. Contact us for more details, so we can make your event as special and spectacular as possible.
Our venue fits up to 100 guests and with the whole venue just for yourself, your creativity can go fairly wild. Let us know what's on your mind!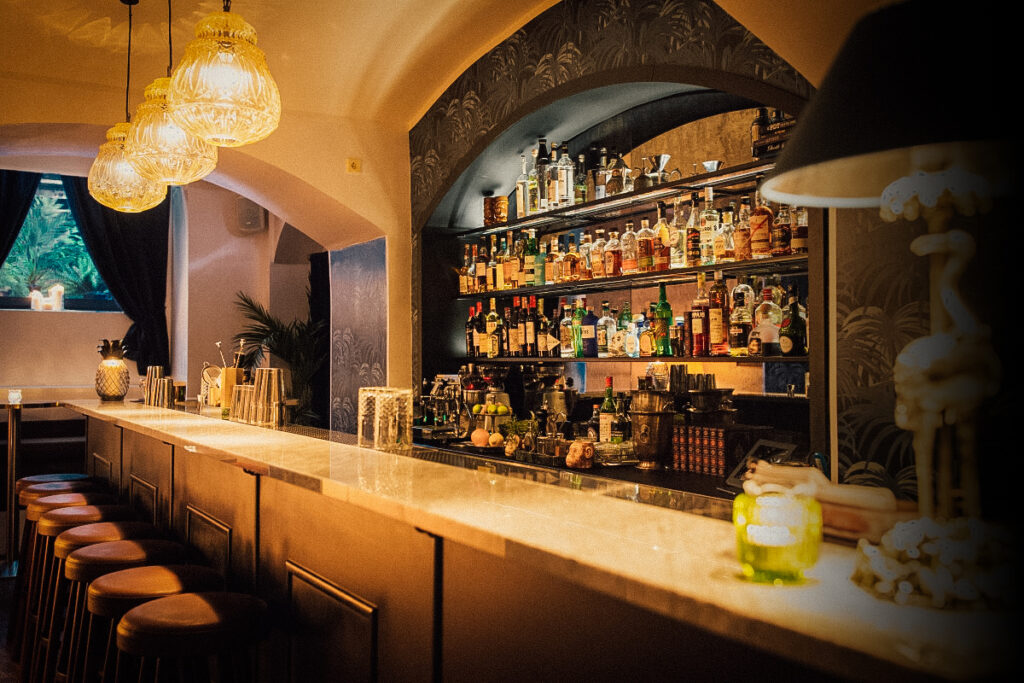 ---
As mentioned above, we are not shying away from adding some sugar and spice to your events. We have experience with providing extra entertainment to your cocktails. So get inspired but do not feel limited. Our ever growing list of fun guests includes:
Photographers
Burlesque dancers
Double bass and trumpet musical duo
Photobooth
Poker Table
All Private Hires will be handled by order request and with a minimum spend requirement to be communicated upon inquiry. Contact us via writing to drink@whispersister.ee