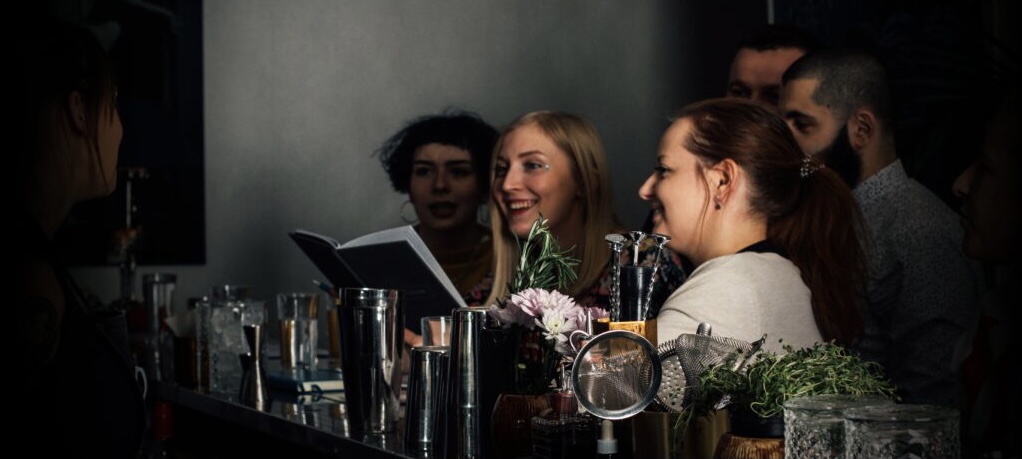 Whether you want to refine your knowledge or just have fun, these special events are a great way to spend time with a group of friends or even as a team-building event.
Conducted by one of our cocktail maestros, we introduce the history of drinks, various cocktail techniques, and the stories behind many of our favourites sippings. Each cocktail will come not only with fun facts but obviously with a mini-sized version of itself for all of you to enjoy. The adventurous ones can also show off their shaking skills behind the bar.
Whisper Sister welcomes both alcoholic and non-alcoholic cocktail lovers.
We will make sure to keep your curious alcohol-free friends in touch with the session and serve them spirit-free drinks which go hand-in-hand with the cocktails made for the rest of the group.
---
This concept can be changed according to your needs and wishes.
Contact drink@whispersister.ee about pricing options and your preferred menu for the masterclass.